Did you know that the gin and tonic cocktail you enjoy here and there have health benefits that may actually make you live longer? Bill's Package Store explains some of the benefits of drinking gin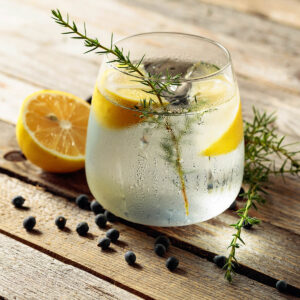 Gin is a distilled alcoholic beverage that acquires its powerful flavors from juniper berries. Juniper berries give gin its distinctive flavor. Before gin became an enjoyable drink, it was used for medicinal purposes and was even used to combat malaria in India.
Diverse
Gin can be used in a variety of ways and even used while cooking certain

recipes

.
Low in Calories and Sugar
Gin only has 96 calories per shot and when mixed with tonic water or diet lemonade, you will still be on the lower side of the calorie consumption.

Whether you're watching your sugar intake or trying to make healthier choices, gin is a good choice since it's low in sugar content.
Relieves Bloating
Juniper berries and herbs used in gin act as a natural diuretic and can help with digestion.
Joint Pain
Juniper berries have long been used to treat conditions such as rheumatism and arthritis.

Raisins steeped in gin have been used as a treatment for joint pain.

May Help You Live Longer
The juniper berries in gin contain

flavonoids

, which can clean clogged arteries.

It can reinforce the connective tissues of the veins.

A moderate amount of gin every day can help decrease the risk of heart attacks and cardiovascular disease.
Stop by Bill's Package Store and ask our friendly staff for some refreshing cocktail recipes made with gin.
At Bill's Package Store, we offer superior quality, top-shelf brands of your favorite liquors and wine at the lowest prices in Clarksville, TN. Call (931) 647-5566 or visit us at 1651 Fort Campbell Blvd Clarksville, TN.