Bill's Package Store believes you should at least try all spirits to find your special taste. Here's the lowdown on Scotch.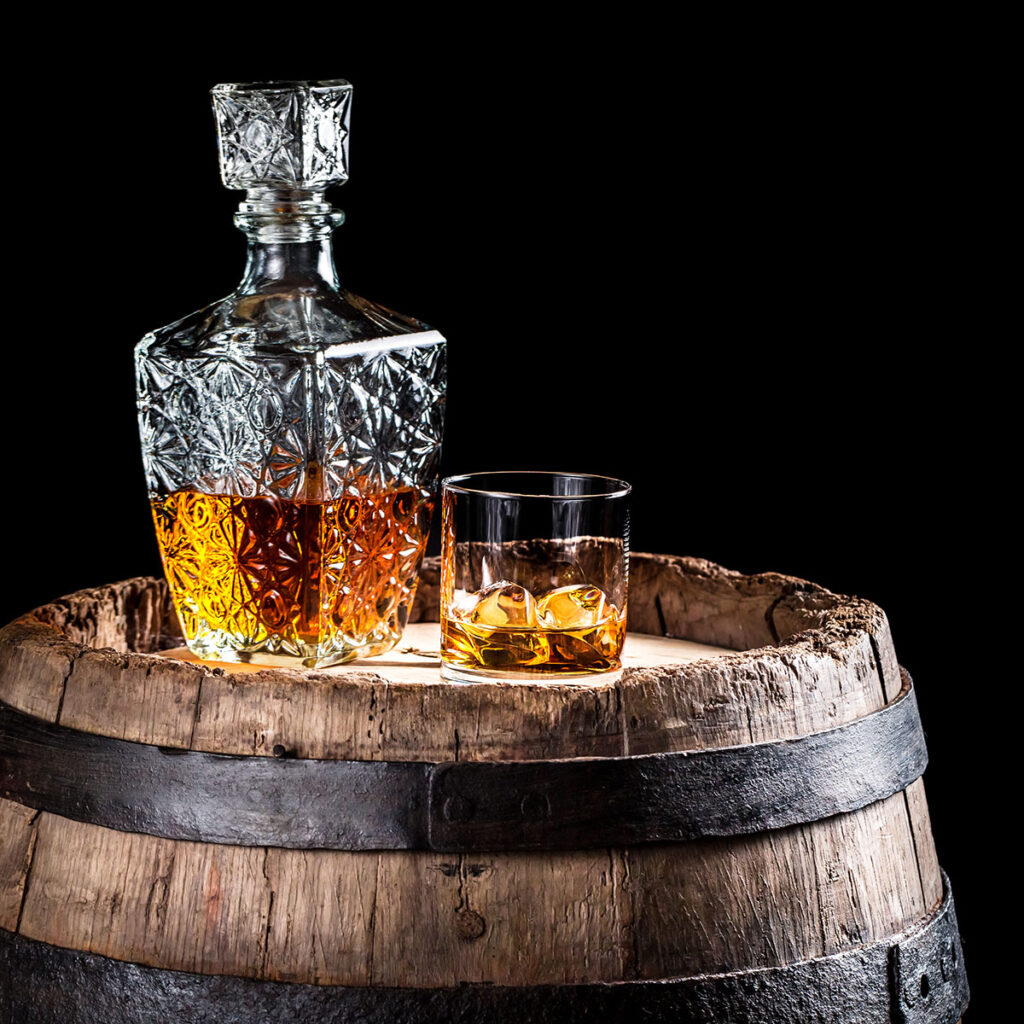 What is Scotch?
To start with, Scotch is a whisky (notice the spelling with no "e" unlike our US whiskeys).
Color: Pale straw/gold/nutty amber
Region: Scotland
ABV: Minimum 40% ABV
Aged: Must be aged in oak casks for a minimum of 3 years, often much longer
Made from: Barley and other grains (it must contain malted barley)
Popular cocktail: The Rusty Nail
Get the recipe below!
Scotch can be made from other grains but it must contain malted barley. Malted barley is really the defining grain of Scotch, as important to Scotch as peat.
The barley is sometimes dried over a peat fire, giving it a smoky, oily, campfire flavor.
Unlike Bourbon, which has to be aged in a new oak barrel, Scotch can be aged in previously used barrels.
As for alcohol content, Scotch can only be distilled to 94.8% ABV, which is higher than bourbon, but like bourbon has to be bottled at a minimum 40% ABV
Scotch whisky comes from different regions of Scotland and some distilleries have ceased production. So, if you find a bottle from one of these shuttered distilleries, save it, as it is rare and a collector's bottles.
Ingredients:
1 ½ oz Scotch

¾ oz Drambuie
Add all ingredients into a rocks glass with ice and stir. It is sometimes served with a 4" long nail as the stirrer.
Bill's Package Store suggests these brands of Scotch:
Kilchoman

Arran Scotch

Glenlivet

Chivas Regal
You can check out these brands along with a slew of other great wines, and spirits when you stop in at Bill's Package Store.
We offer superior quality, top-shelf brands of your favorite liquors and wine at the lowest prices in Clarksville, TN. Call (931) 647-5566 or visit us at 1651 Fort Campbell Blvd Clarksville, TN, 37042.