Warmer weather calls for some cool, refreshing cocktails. Here are a few recipes from Bill's Package Store
It's time to pull out the grill, uncover the patio furniture, and retool the cocktail menus. Let's start with something really basic and easy!
Greyhound
Ingredients: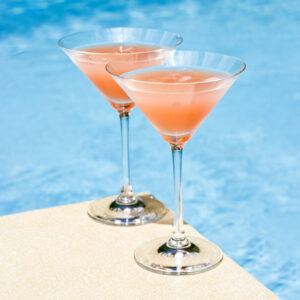 2 oz. vodka*

4 oz. grapefruit juice
Preparation:
Add ice, vodka, and grapefruit juice to a glass

Stir until mixed
How simple is that? A little background on the Greyhound: A gin version of this cocktail came about in the 1930s. After the Second World War, vodka became the clear liquor of choice. 
*Bill's Package Store recommends Grey Goose Vodka.
Daiquiri
Ingredients:
2 oz. white rum*

½ tsp superfine sugar

½ oz. lime juice
Preparation:
Squeeze the lime into your shaker, stir in the sugar, and then add the rum.

Shake well with cracked ice, then strain into a chilled cocktail glass.
A little background of the daiquiri: Some rumors say that the daiquiri was invented by Ernest Hemingway in a bar in Havana, Cuba. Some think it was an American mining engineer in Cuba during the Spanish-American war. Or, it could have been a bartender. No one knows for sure.
*Bill's Package Store recommends Bacardi Rum.
Silver Fizz
Ingredients:
Preparation:
Shake ingredients (except club soda) furiously with cracked ice in a chilled cocktail shaker.

Strain into a Collins glass and fill up with club soda. Serve with a stirring rod and enjoy.
A little background for the "fizz": In the 18th century, it's believed that a gin fizz was a home remedy for a hangover. 
*Bill's Package Store recommends using Seagram's Gin.
We hope you enjoy the warmer weather and these refreshing cocktails. Be sure to visit Bill's Package Store for all your spirit needs.
We offer superior quality, top-shelf brands of your favorite liquors and wine at the lowest prices in Clarksville, TN. Call (931) 647-5566 or visit us at 1651 Fort Campbell Blvd Clarksville, TN, 37042.