How Do You Treat Your Guests?
Are your holiday parties a "B.Y.O.B." affair?  Or do you go all out with fancy theme drinks?
---
Bill's Package Store has some delicious fall and holiday drink ideas for you: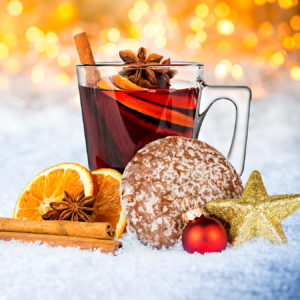 Bourbon Negroni –

The classic Campari-based Negroni gets a sophisticated update with fig- and pear-infused bourbon and a sweet hint of vanilla bean.
Frosty the Caramel Apple Pie –

Enhance this apple cider and butterscotch Schnapps cocktail with a classic fall garnish: an apple slice.
Hoppin' Hot Scotch –

Turn basic hot chocolate into an adults-only drink with a splash of butterscotch Schnapps and amaretto.
Chai Yai Yai –

Brew a bag of your favorite chai tea, then add bourbon, amaretto, and Grand Marnier to turn it into a celebratory drink.
Mulled Red Wine Sangria –

Spike Spanish red wine with orange juice and brandy and serves it warm with citrus slices for a steamy, autumn-inspired spin on sangria.
Whatever the occasion or whatever your taste, Bill's Package Store has the right ingredients to make your fall parties a success.  Bill's Package Store offers superior quality, top-shelf brands of your favorite liquors at the lowest prices in Clarksville, TN.
For the complete recipes go to http://www.foodnetwork.com/thanksgiving/thanksgiving-cocktails/cocktails-for-thanksgiving#item-18